New Products and Services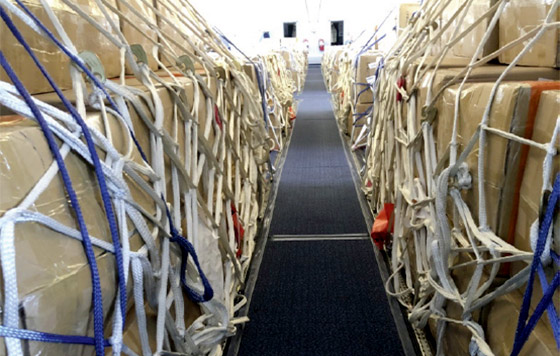 EASA STC for Cargo in Passenger Cabin
The demand for the transport of cargo has increased tremendously in the past months due to the low volume of passenger flights and urgent cargo requirements to overcome this pandemic health crisis.

AMES has supported many airlines in various configuration changes for this purpose and we have now filed data packages for obtaining EASA STCs for cargo transport in the passenger cabin for Boeing B767 and B777. Being in line with the latest regulatory requirements published by EASA, we expect to receive EASA STC approvals soon.

These STCs are mandatory because all national exemptions will expire within the next few months. Please contact us for any requirements you might have.
---
FATA validation for EASA Minor Changes and STCs
AMES DOA through a long experience in the Russian Aviation Market established a streamlined procedure with the Russian Federal Air Transport Agency (Rosaviatsia) responsible for aircraft certification.

This streamlined procedure was already applied in 10 EASA Minor Change validation projects, this enables us to get our EASA Minor Changes as well as Supplemental Type Certificates FATA validated within a very short lead time.
---
Wishing you a very Merry Christmas and a successful 2021!
The past year has brought many unexpected and challenging situations for us and the entire Aviation Industry, worldwide. Unfortunately, these are expected to continue into the new year. Supporting you, our customers, with the required flexibility and high-quality service, are core values for the AMES Group.

It is these values that enable us to be a reliable partner throughout these troubled times. We will continue to provide our excellent services and to work with our partners to achieve their goals and standards into 2021 and beyond.