News/Press
AMES releases are published to provide
information about AMES in the media.

Press Releases

Video Releases

Newsletters


Newsletter 37
February 2019

AMES Production Approval since 2009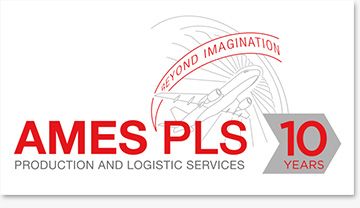 This year we celebrate the 10th birthday of our EASA POA. We are now able to support YOU, our customers with hardware for your cabin and passenger requirements and are proud to continue the high level of Customer Service that AMES is well known for.
With over 1200 deliveries to our customers during this period, our product portfolio has grown to cover a multitude of cabin systems that we have been requested to provide. We are now able to satisfy customer needs from fast cabin changes, complete retrofit programs to customised additional cabin requirements like MCDs, placards, cargo bags or complete crew rest systems. All are now in our portfolio today.

New Products

We are constantly increasing our product range for various aircraft types and designs.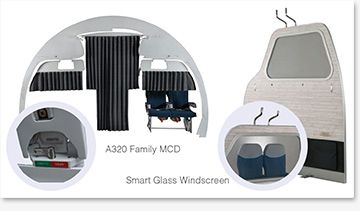 Latest additions to our standard AMES products are the new Airbus A320 family MCD and a certified smart glass windscreen for a customer project.

Download AMES High 37


Newsletter Archive
Newsletter 37
Newsletter 36
Newsletter 35
Newsletter 34
Newsletter 33
Newsletter 32
Newsletter 31
Newsletter 30
Newsletter 29
Newsletter 28
Newsletter 27
Newsletter 26
Newsletter 25
Newsletter 24
Newsletter 23
Newsletter 22
Newsletter 21
Newsletter 20
Newsletter 19
Newsletter 18
Newsletter 17
Newsletter 16
Newsletter 15
Newsletter 14
Newsletter 13
Newsletter 12
Newsletter 11
Newsletter 10
Newsletter 9
Newsletter 8
Newsletter 7
Newsletter 6
Newsletter 5
Newsletter 4
Newsletter 3
Newsletter 2
Newsletter 1