Export Award for AMES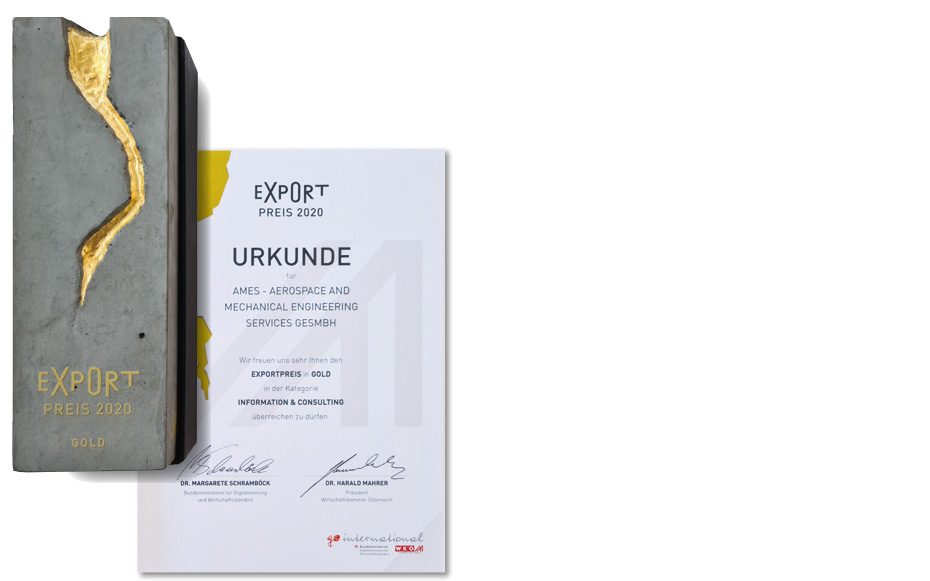 Our worldwide services covering all continents for over 500 different customers has been awarded by the Austrian Chamber of Commerce and the Austrian Federal Ministry for Digital and Economic Affairs.

Our export rate of over 90% for aircraft cabin parts and engineering services over the past 15 years was the decisive factor for the jury to award AMES with this export prize in gold.
---
KLM Retrofit Program on B737 fleet
Our AMES team is very proud to support KLM Royal Dutch Airlines with engineering and production services for its B737-800 cabin upgrade program. Our Moveable Class Divider (MCD) is developed together with KLM's Design and Cabin Product Team, fully customized to fulfill the needs of the airline. The MCD fits Boeing Sky Interior (BSI) with Space Bins and emphasizes the modern and functional look of the new cabin.

Weight saving and high comfort are important factors for KLMs entirely new B737-800 cabin. We are very happy that our product meets the high demand of KLM and its passengers.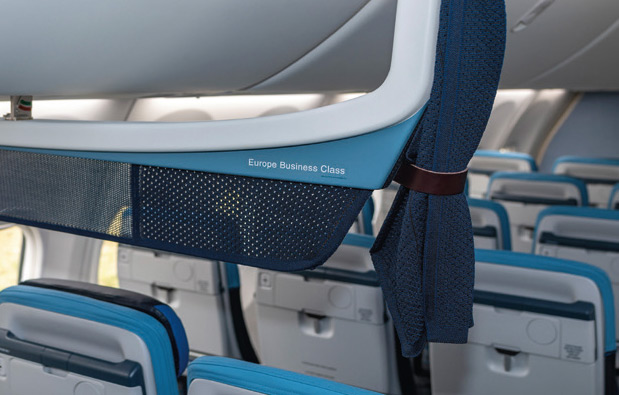 ---
FATA Validations process successfully implemented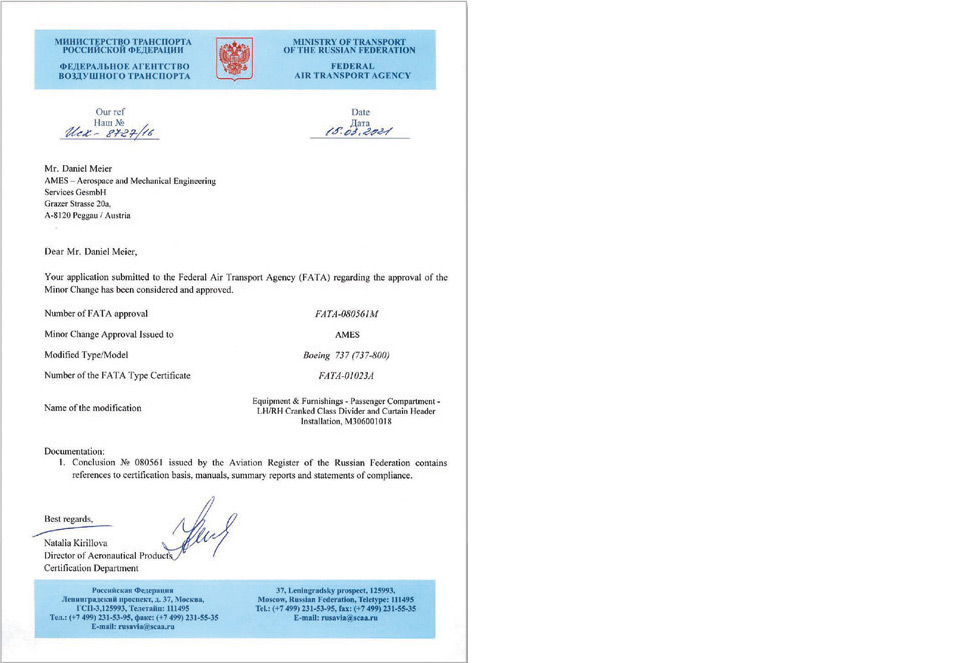 AMES implemented a streamlined process over the past months for any required Federal Air Transport Agency validations by the Ministry of Transport of the Russian Federation for EASA Minor Changes.

Our streamlined process and a local representation in Russia will support any of your FATA Validation requirements.